02.09.2016
#TEAMWILSON PREPARES FOR FOUR CONTINENTS
Next week, the Four Continents Championship takes places in Taipei City, China, and there's a whole host of #TeamWilson skaters travelling to compete. As preparations get underway, we thought we'd bri
02.02.2016
ARE THE RUSSIAN LADIES UNSTOPPABLE?
There's no denying that Russia produces some of the best figure skating talent in the world. It's an epicentre of technical ability and artistry, and this weekend at the European Championships in Brat
01.26.2016
#TeamWilson dominates at US Nationals!
The U.S. Nationals, which were held in St Paul MN, came to a spectacular end this weekend. We sat on the edge of our seats as we watched the highs, lows, dramas and record-breaking performances from #
01.21.2016
Mirai Nagasu Meets & Greets Fans at Pierce Skate & Ski
U.S. Nationals week is underway, and for skaters and fans alike, a trip to the event is a great way to get up close and personal with elite-level skaters. John Wilson had the amazing opportunity to ho
01.19.2016
Getting to know #TeamUSA's #TeamWilson skaters!
#USChamps16 is underway in St Paul, MN! Before the skating begins and the competition heats up, we thought we'd get to know some of our favourite #TeamWilson skaters.
01.12.2016
Gracie vs Ashley: It's tough at the top!
The U.S Nationals is just around the corner and there's one big question on everybody's lips; who's going to take the ladies gold medal? Does Ashley have what it takes to retain her National title, or
01.05.2016
#TeamWilson's leading ladies sweep the podiums at Nationals
There's no denying that Russia and Japan produce some of the best figure skating talent in the world. So when they decided to host their National Championships at the same time, we thought all of our
12.22.2015
Interviewing Michael Rubke – U.S. Adult National Champion
By day Michael Rubke is a Chief Financial Officer at the top of his career, by night he's a 4-time Adult Champion Figure Skater. We caught up with him to find out how he balances work and skating, and
12.15.2015
THE 'JOHN PRIX FINAL' – OUR #GPFBARCELONA RECAP
What an amazing weekend for #TeamWilson in Barcelona. Sitting rink side at the Grand Prix Final we saw our skaters sweep the junior and senior gold medals, break more World Records (Yuzu is unstoppabl
12.08.2015
#TEAMWILSON GRAND PRIX FINAL PREVIEW
The Grand Prix Final in Barcelona is less than a week away and we're already struggling to contain our excitement! Not only are we heading to Barcelona to see the Grand Prix final as it happens – we'l
12.01.2015
Yuzuru Hanyu Smashes World Records at 2015 NHK Trophy
In what may be one of the greatest figure skating performances of all time, Yuzuru Hanyu had the skate of his life on home turf in Nagano, Japan at the 2015 NHK Trophy.
11.24.2015
How the Russian ladies swept the #CoR15 podium on Gold Seal blades
This weekend the Rostelecom Cup took place in Moscow. Known for producing world-class skaters, Russia went all out to put on a show, sending their top athletes to face off against each other in a spec
11.18.2015
OUR THOUGHTS ARE WITH PARIS
Our thoughts are with the people of France and the friends and families of those affected by the horrific attacks in Paris.
11.10.2015
MAO ASADA CELEBRATES GOLD AT #COC15
Figure skating fans around the world have eagerly anticipated the return of Mao Asada since she announced her comeback in May. At the Cup of China this weekend all eyes were on the three-time world ch
11.03.2015
MEDALS AND HIGH DRAMA AT SKATE CANADA 2015
Skate Canada was a weekend full of surprises, incredible performances and unpredictable results. Going into this season, we knew that the results of the Grand Prix events would be tough to call - this
10.27.2015
#TeamWilson ladies sweep the podium at #SkateAmerica
The Grand Prix series officially kicked off this weekend with the Progressive Skate America event in Milwaukee. It certainly didn't disappoint with #TeamWilson skaters sweeping the gold medals and cel
10.20.2015
HANYU SKATES TO GOLD AT AUTUMN CLASSIC
Last week the Skate Canada 2015 Autumn Classic International took place at the Allandale Recreation Centre in Ontario, with a selection of big names competing ahead of their Grand Prix events next mon
10.19.2015
Competition now closed!
Thank you to everyone who entered our #PerfectRoutine competition. We're busy looking over all of your entries and will announce the winner on our social media channels very soon!

10.14.2015
Check out Gracie's interview with The Skating Lesson
Last month Jenny & Dave from The Skating Lesson put their questions to the Gold sisters and filmed them in training as part of their 'On The Road' series.
10.13.2015
JOHN WILSON SWEEPS MENS AND LADIES PODIUMS AT FINLANDIA TROPHY 2015
#TeamWilson had a spectacular weekend at the Finlandia Trophy, sweeping the men's and ladies' podiums!
10.06.2015
MEDALS, MEDALS AND MORE MEDALS!
This weekend we were lucky enough to watch skaters on our blades compete at the Japan Open, The Junior Grand Prix in Logrono and the Nepela Trophy. With some incredible displays of athleticism, creati
09.29.2015
TEAM WILSON DOMINATES NEBELHORN TROPHY PAIRS PODIUM
This weekend our Gold Seal blades dominated the pairs podium at the Nebelhorn Trophy, with Team Wilson skaters claiming gold, silver and bronze medals.
09.23.2015
Team Wilson ladies grace the podium at U.S. International Classic
This weekend the U.S. International Classic took place in Salt Lake City. The first challenger event of the season, the series gives international skaters the chance to try out their new programs befo

09.16.2015
WAGNER PERFORMS SASSY NEW SHORT PROGRAM
This weekend a selection of Team Wilson skaters, including Adam Rippon and Kimmie Meissner, took part in The Michael Weiss Foundation's Ice Champions at The Gardens Ice House in Maryland.
09.08.2015
NATHAN CHEN WINS GOLD AT JGP COLORADO SPRINGS
Nathan Chen, 2013-2014 World Junior Bronze Medallist, has claimed his first medal of the season, winning gold at the Junior Grand Prix in Colorado Springs on our Gold Seal Revolution blades.

09.03.2015
TSL visits Scimeca and Knierim
Alexa Scimeca and Chris Knierim are current US National Champions and hope to retain their title this season.
08.25.2015
Everything you need to know about #ChampsCamp15
Champs Camp, the annual gathering of Team USA skaters assigned to Grand Prix events, is underway in Colorado Springs.

08.19.2015
WIN A GRACIE-SIGNED BLADE, PLUS A PAIR OF YOUR OWN!
For your chance to win a Gracie Gold-signed Pattern 99 blade, plus a new pair of John Wilson Blades* of your own, we want you to show us your #PerfectRoutine.

08.18.2015
Shining the spotlight on Yan Han
Yan Han is a powerful skater and a rising star. Aged just 19, he's the first man from China to win a gold medal in a Grand Prix singles competition and was the only Chinese athlete to qualify for Soch
08.11.2015
Mirai Nagasu takes you backstage at U.S. Collegiates
The U.S. Collegiate Championships took place this weekend in Pittsburgh and, unlike previous years, the stars attended in force with skaters including Mirai Nagasu, Max Aaron, Richard Dornbush all com
08.03.2015
GOLD MEDALS FOR GOLD AND CHEN AT GLACIER FALLS 2015
This weekend the Glacier Falls 2015 Summer Classic saw some of the USA's best men and women take to the ice to compete with their new programs for the first time.
07.29.2015
VINTAGE JOHN WILSON FINDS AT NEW JERSEY SKATE SHOP!
When you're skating on your Wilson blades day after day, it's easy to forget that the blades you're skating on have evolved from centuries of design and craftsmanship.
07.29.2015
ARE WE ABOUT TO SEE A NEW SIDE TO GRACIE GOLD?
Gracie Gold, America's sweetheart and skating princess, has revealed two new programs on Instagram which hint at the end of her 'girl next door' image.
07.21.2015
GRACIE PERFECTS HER TRIPLE AXEL
The 2015-2016 senior figure skating season is just around the corner. At ice rinks all around the globe, blades are being sharpened, programs worked on and elements perfected.
07.16.2015
Sun Valley on Ice Showcases Summer Full of #TeamWilson Skaters
With competition season still weeks away, many elite skaters are taking advantage of their slightly less busy summer schedules by performing in fun exhibitions and charity shows around the world.
07.07.2015
All eyes on Hongo for next season!
Described by Kurt Browning as 'quietly dangerous', all eyes are on Japan's Rika Hongo next season following a breakout first season in senior competitions whilst skating on our Pattern 99 blades.
06.24.2015
10 things you didn't know about where your blades are made
Our competition winning, world renowned blades are made in Sheffield, England - a city steeped in steel history and manufacturing. Nestled in the glorious green county of Yorkshire in the North of Eng

06.18.2015
OUR TOP MOMENTS FROM THE 2014-2015 SEASON #1
Yuzuru Hanyu didn't have the easiest of seasons, with health problems disrupting his training. True to form, this didn't stop him giving us one of the most show-stopping programs of the season.

06.17.2015
OUR TOP MOMENTS FROM THE 2014-2015 SEASON #2
Denis Ten didn't just win the Four Continents Championships, he won 29 points clear of silver medallist Joshua Farris with spectacular skates in the both short and long programs.

06.11.2015
OUR TOP MOMENTS FROM THE 2014-2015 SEASON #3
Graceful by name, graceful by nature, at the World Team Trophy 2015 Gracie Gold achieved a season's best score in the short program with a faultless performance.

06.10.2015
OUR TOP MOMENTS FROM THE 2014-2015 SEASON #4
In her Four Continents debut Polina Edmunds rallied from 4th place to win her first gold medal at an international competition.

06.04.2015
OUR TOP MOMENTS FROM THE 2014-2015 SEASON #5
Aged just 16, Elena Radionova won her first gold medal at the Russian National Championships.

06.02.2015
OUR TOP MOMENTS FROM THE 2014-2015 SEASON #6
Winning their first National title, Alexa Scimeca and Chris Knierim's quadruple twist is one of our favourite elements of the season.

05.28.2015
OUR TOP MOMENTS FROM THE 2014-2015 SEASON #7
At this year's U.S. Nationals Ashley Wagner defied her critics to not only win her third national title, but to set a new U.S. record score.

05.26.2015
OUR TOP MOMENTS FROM THE 2014-2015 SEASON #8
Ksenia Stolbova & Fedor Klimov defended their title at the Russian National Championships with beautiful synchronicity.

05.21.2015
Our top 10 moments from the 2014-2015 season #9
Joshua Farris is undoubtedly one of figure skating's future stars.

05.20.2015
Our top 10 moments from the 2014-2015 season #10
2014-2015 was a seriously impressive season for our skaters.
05.14.2015
It's Show Time!
We love to see skaters compete, but for many their careers extend far beyond the competition season. Within their hectic schedules they also squeeze a selection of glittering shows in to their calenda
05.07.2015
Celebrating Madge Syers
Madge Syers is highly regarded as the founder of ladies figure skating. A true maverick and active feminist, she campaigned for equal rights within figure skating, leading to ladies categories at all
04.28.2015
The end of a season…
As the end of the season approaches it's the perfect time to look back and review the past 8 months! Regardless of whether they medalled or not, figure skaters at all levels will be analysing their pr
04.21.2015
World Team Trophy 2015!
The figure skating season is over for another year after an incredible weekend of performances at the World Team Trophy 2015. Team USA won gold, beating Russia to the top spot by just one point, whils
04.13.2015
IT'S WORLD TEAM TROPHY WEEK!
The ISU World Team Trophy 2015 begins this week. Teams from Canada, China, France, Russia and USA are joining the Japanese team in Tokyo to compete in the final international competition of the season
03.30.2015
John Wilson skaters see podium success at Worlds
The World Championship was full of highs, lows and record-breaking skates. It was a spectacular show of artistry and athleticism, resulting in four podium spots for our blades.
03.16.2015
John Wilson Skaters head to Worlds!
The ISU World Championships 2015 are just over a week away and athletes competing on our blades are preparing to make the journey to Shanghai to compete for their place in the world rankings.
03.11.2015
#AskGracieG
Do you have a burning question for Gracie Gold? Are you dying to know what her favourite colour is, or find out what it's like to work with coaching legend Frank Carroll? Look no further!
03.10.2015
John Wilson skaters celebrate double gold at Junior Worlds
The World Junior Championships in Tallinn were a remarkable display of talent. We saw the next generation of senior skaters rising through the ranks, including Adian Pitkeev, Nathan Chen and Wakaba Hi
03.03.2015
Leading ladies focus on artistry ahead of Worlds!
The World Championships are just weeks away and we're beginning to see news of skaters, who are set to compete in the senior ladies category, fine tuning their programs with choreographers to skate
02.24.2015
Shining the spotlight on Joshua Farris!
At the ISU Four Continents 2015, Joshua Farris rallied from fifth to second place, to take silver in only his second season competing at senior level. An emerging star within men's figure skating, we
02.16.2015
Winning skaters choose wisely! #4CCSeoul
The ISU Four Continents Figure Skating Championships 2015 were spectacular. We saw amazing programmes from Gracie Gold, Isadora Joshua Farris, Daisuke Murakami and more. Out of six podium positions i
02.12.2015
Wilson blades take top 3 spots in men's short program at #4CCSeoul
Today we saw skaters from Kazakstan, Japan, China and the USA claim the top 3 places in the men's short program on John Wilson blades at the ISU Four Continents Championships 2015 in Seoul.
02.10.2015
Will John Wilson be #BestOnIce at Four Continents?
The ISU Four Continents Figure Skating Championships 2015 kick off this week and we're incredibly excited to see some of the worlds top skaters compete on our blades, with at least 8 skaters performin
02.03.2015
Gold Seal, the choice of champions at #EC2015
With no less than four podium spots at the European Figure Skating Championships, our Gold Seal blades have once again proven that they are best on ice, helping Russia's finest skaters take medals in
01.27.2015
John Wilson Pattern 99s are #BestOnIce
Taking no less than three podium spots at the U.S. National Championships, our Pattern 99s have proven that John Wilson blades are the best on ice.
01.21.2015
Gold & Wagner: Favourites at U.S. Nationals
Gracie Gold and Ashley Wagner are favourites to win the ladies singles competition at the U.S. Nationals, taking place this week.
01.12.2015
Who will be best on ice?
The U.S. Figure Skating Championships are less than a week away and we're already anticipating some faultless performances after months of intense training from the country's best talent.
01.09.2015
Gracie Gold wins L.A Sportswoman Of The Year Award!
Huge congratulations to Gracie Gold who has been named L.A. Sportswoman of the Year by the L.A. Sports Council.
01.08.2015
Stolbova & Klimov defend national
After clinching two Olympic Medals at Sochi 2014, Stolbova & Klimov have once again proven that they are Russia's 'ones to watch' as they enter the Eurpoeans as firm favourites.
12.15.2014
Our golden girl
What a weekend we've had after flying all the the way over to NYC for a photoshoot with one very important person - a certain Miss Gracie Gold!
12.03.2014
Gracie takes Gold
U.S Champion, Gracie Gold gave the performance of her life over the weekend and secured herself her biggest international trophy of her career at the NHK Trophy in Osaka, Japan.
11.04.2014
Success at Skate Canada
We've been over in Canada this weekend watching the action at Skate Canada 2014 and what a weekend it's been.
11.04.2014
Smart skates
At John Wilson we pride ourselves on pushing the boundaries of blade technology, so when we read that students at Brigham Young University in Utah were creating new 'smart skates'
10.17.2014
How to choose the right blades
We're sure you're already well aware of our stellar reputation of being the best when it comes to blades - our results from Sochi speak for themselves.
10.07.2014
Tatiana and Maxim to miss Grand Prix
We're sad to hear that Tatiana Volosozhar and Maxim Trankov will be missing this year's Grand Prix events, due to injury.
09.29.2014
Mirai Nagasu pays back Michael Weiss for his support
It is reported that Michael Weiss, from the Michael Weiss foundation, was stunned when he first saw footage of Mirai skate and instantly provided her with a scholarship.
09.24.2014
Congratulations Daniel Kulenkamp
Daniel skated to victory wearing his John Wilson Gold Seals at the US Skate Challenge in Salt Lake City, Utah.
09.12.2014
Ashley Cain goes solo!
We're so excited to see Ashley Cain's first solo appearances at the Cup of China and Rostelecom Cup in November.
07.15.2014
Skating in style
When Wallpaper* magazine asked us to collaborate with the avant-garde Maison Martin Margiela to design a pair of exclusive ice skates, we couldn't refuse a chance to work with one of the most innovati
06.06.2014
Mao takes a break and Yuna leaves
2014 has been an eventful year for ice skating and we're sad to see this season has ended with us having to say goodbye to two of our favourite skaters.
04.07.2014
Vintage Mao at World Championships
We all know just how incredible Mao is, so it was only a matter of when and not if she could make up for her Olympic disappointment.
04.04.2014
Yuzuru wins the Worlds and does the double
As if getting a gold at the Olympics wasn't enough, Yuzuru has taken it one step further and added the World Championship to his trophy cabinet.
03.11.2014
Yuzuru Hanynu smashes his own World record, skating on our blades
19-year old Yuzuru Hanyu shook the figure skating world when he smashed his own World Record at this year's Sochi 2014 Olympics.
03.06.2014
It's an Olympic sweep for John Wilson and MK Blades
That's it, the curtain has fallen on Sochi 2014 and the Winter Olympics are over for another four years.
03.22.2013
Savchenko and Szolkowy snap up silver
Gold Seal pairs skaters, Aliona Savchenko and Robin Szolkowy, take silver at world championships.
03.22.2013
Yuna skates to perfection at World Championships
Gold Seal skater, Yuna Kim, delivers an awe inspiring performance to take world championship title.
02.06.2013
Wagner retains US ladies title
Ashley Wagner took Gold at the 2013 US Figure Skating Championships in Omaha on her John Wilson Pattern 99 blades.
11.27.2012
Hanyu takes Gold on home ice
Yuzuru Hanyu won gold on his home ice at Miyagi, Sendai, in the NHK Trophy 2012.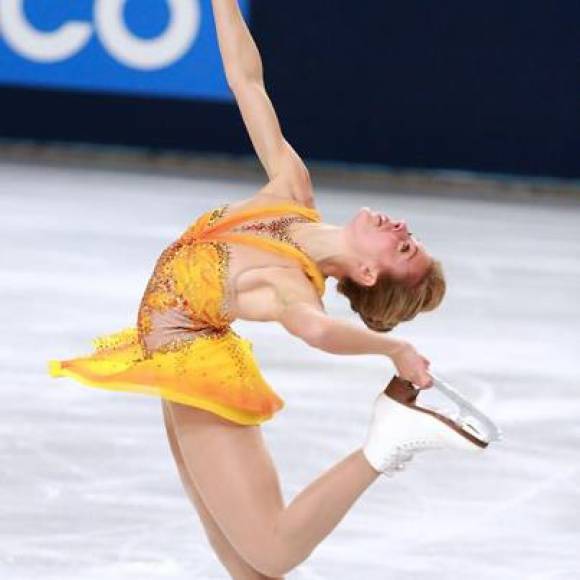 11.19.2012
SECOND CONSECUTIVE GRAND PRIX GOLD FOR WAGNER
USA's Ashley Wagner has won her second consecutive ISU Grand Prix title on her John Wilson Pattern 99 blades.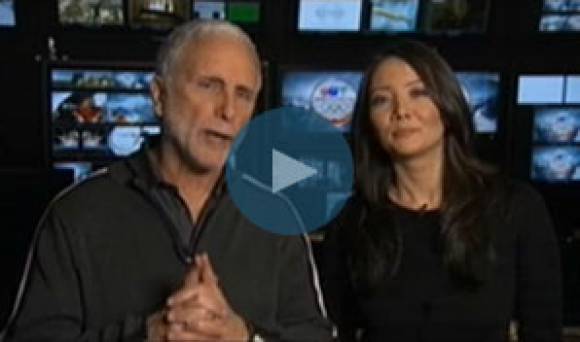 11.15.2012
THE DISCOVERY CHANNEL LOOK AT REVOLUTION TECHNOLOGY
Filmed and aired by the Discovery Channel after they visited John Wilson's Sheffield HQ and factory to see Revolution technology in development and the significance it will play in the coming years.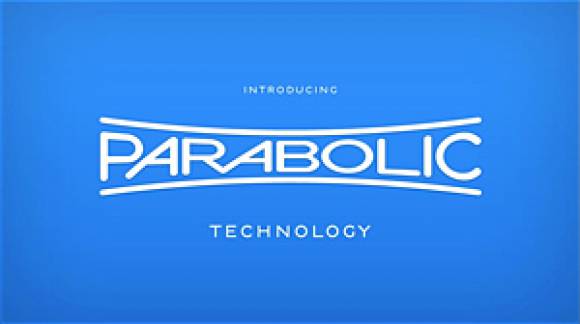 11.15.2012
PARABOLIC BY JOHN WILSON - THE PERFECT BLADE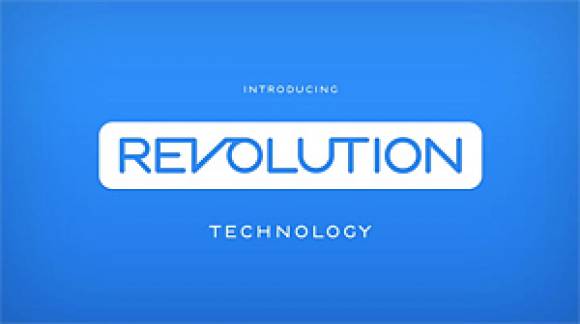 11.15.2012
INTRODUCING JOHN WILSON REVOLUTION TECHNOLOGY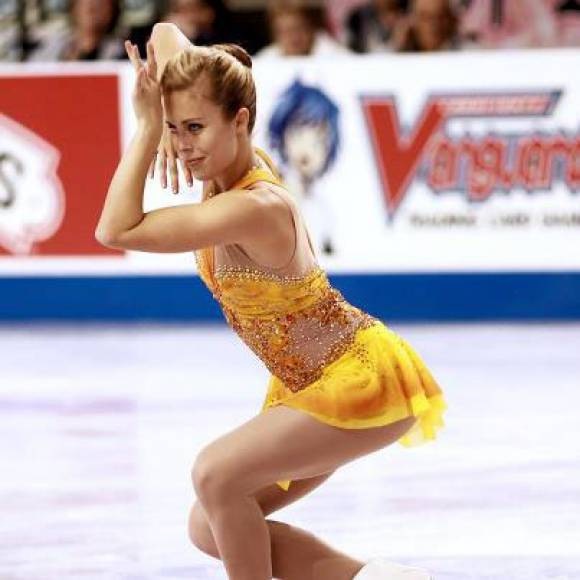 11.15.2012
WORLD RECORD PERFORMANCE AT SKATE AMERICA 2012
We knew they could do it! A great weekend of competition by John Wilson skaters at the ISU Grand Prix Hilton HHonours Skate America 2012.

11.15.2012
DASHER BOARD DÉBUT AT ICESHEFFIELD
Next time you're skating on the competition pad at iceSheffield look out for our branded dasher boards.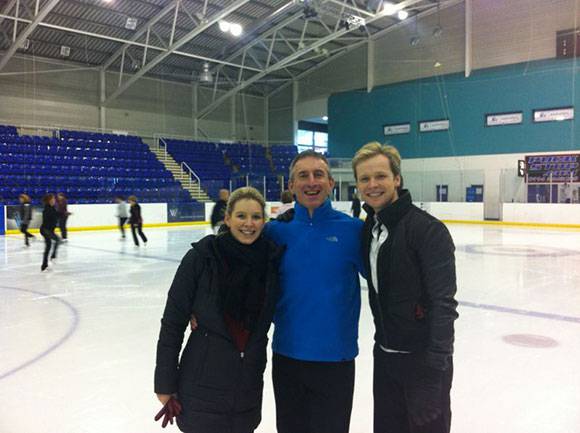 11.15.2012
JOHN WILSON TEAMS UP WITH SKATING LEGEND MARK HANRETTY
We're all about helping skaters to perfect their routine which is why we've teamed up with two-times British Champion bronze medallist and ITV Dancing on Ice skating star, Mark Hanretty.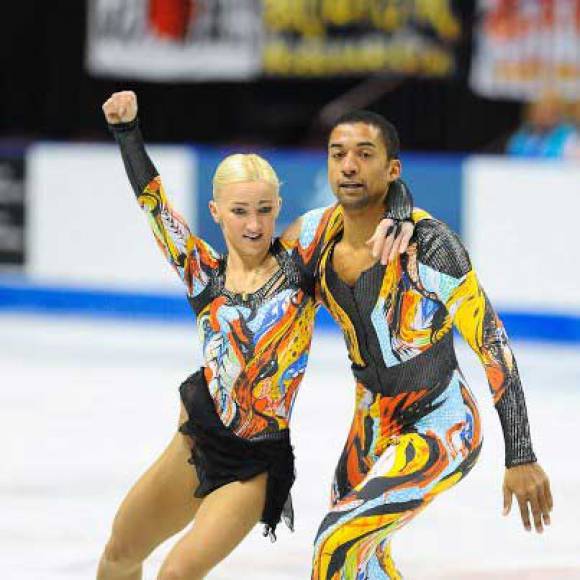 11.15.2012
SAVCHENKO AND SZOLKOWY TAKE GOLD AGAIN
John Wilson Gold Seal skaters, Savchenko and Szolkowy have skated to their twelfth Grand Prix gold medal and fourth Skate Canada title with a total of 201.36 points.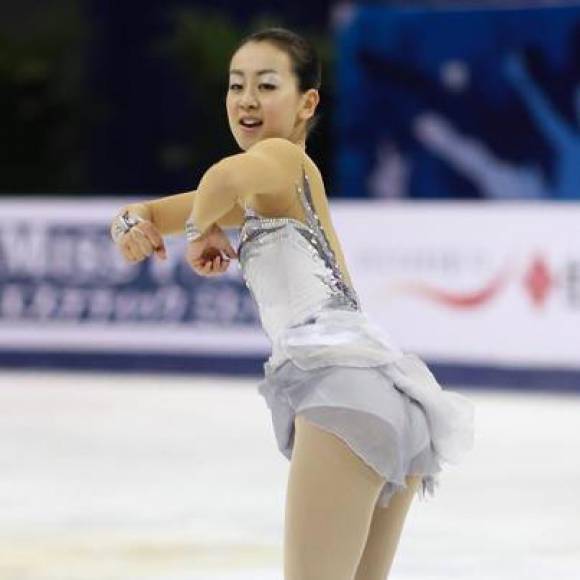 11.15.2012
ASADA TAKES GOLD IN CUP OF CHINA 2012
John Wilson Pattern 99 skater Mao Asada of Japan took home gold in the ladies singles figure skating ISU Grand Prix at Cup of China 2012. Overnight leader Julia Lipnitskaia had to settle for silver, w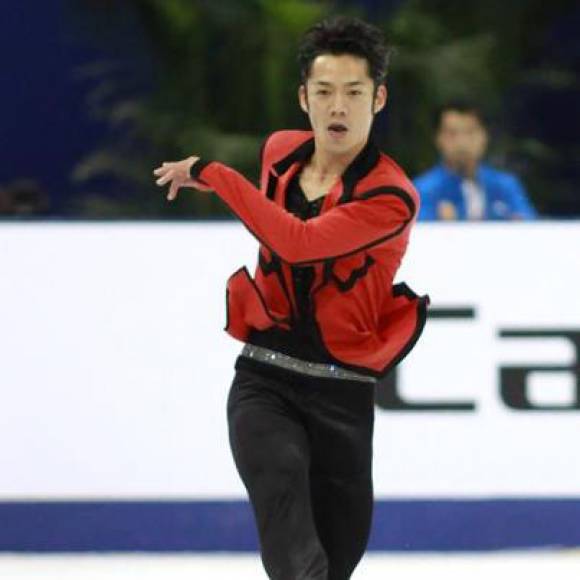 11.15.2012
GOLD FOR GOLD SEAL SKATER TAKAHASHI IN SHANGHAI
Japan's Diasuke Takahashi achieved a narrow win of 1.31 points over Tatsuki Machida at the Cup of China 2012.